Heal Your Masculine & Feminine Energies

What is this course?
This is an online video and audio training program where you can activate deep healing within your masculine and feminine energies. This is for people who want to manifest more love, balance and inner peace within their lives.

Whether you are brand new to masculine and feminine energies or have an understanding of them, you will be invited to step more into your divine masculine and feminine energies.

Enroll Now
Over 8 hours of transformational content through video trainings, guided meditations and embodiment worksheets!
Testimonials From Previous Students

I just wanted to say an enormous THANK YOU to Jake for offering this course. I have been following Jake's work on the masculine and feminine for a while on my spiritual and healing journey. This course took my healing to a whole new level. I feel like the knowledge I had was a bunch of sporadic dots and what Jake's course has done for me is to connect all of those dots. As I worked my way through the course I had epiphany after epiphany and I feel like I have now reached a whole new level of understanding of both myself, and also for the relationships in my life. I can't recommend this enough, to anyone and everyone!
Lara Raybone
Who is this training program for?
Whether you want to manifest a conscious relationship, deepen your current one, heal at a deeper level and embody both your divine feminine and masculine energies, this course is for you. Because we all have both masculine and feminine energies, this is for anyone who is looking to explore these energies within themselves.
Learn what masculine energy is

Learn what feminine energy is

Your core energy in relationship

Masculine wounds

How to heal masculine wounds

Feminine wounds

How to heal feminine wounds

Guided meditation for inner child healing
Feminine embodiment 

Masculine embodiment 

Keys to deepen romantic connection

The emotional code of the body

Question and answer section

Sexual polarity 

Guided meditations for healing masculine and feminine energies

Guided meditations for activating your divine feminine and divine masculine energies
And you will do all of this in a safe environment that is aligned with your true self.
Is This Program Right For Me?
If you want to learn how to heal, embody and harmonize your masculine and feminine energies, this is for you. Our ideal members fall into one of these categories.
Are you stressed, burned out and working too much?
Struggling to connect with your feminine energy and disconnected from love?
Have you guarded yourself with excess masculine energy and hidden their feminine heart?
Are your emotions all over the place and you feel ungrounded?
Do you feel disorganized and chaotic due to imbalanced feminine energy?
You have many ideas but don't have masculine structure or support to bring your visions to life.
Do you struggle to speak your truth with love and set healthy boundaries because you carry shame?
Do you carry anger or hurt because of masculine wounds that you don't know how to let go of and struggle to trust masculine energy?
Do you carry anger or hurt because of feminine wounds that you don't know how to let go of and struggle with trust feminine energy?
Enroll Now
Everything is online: No travel required.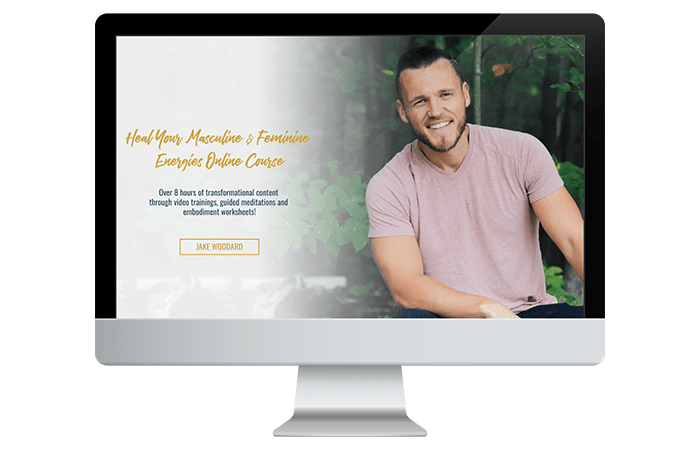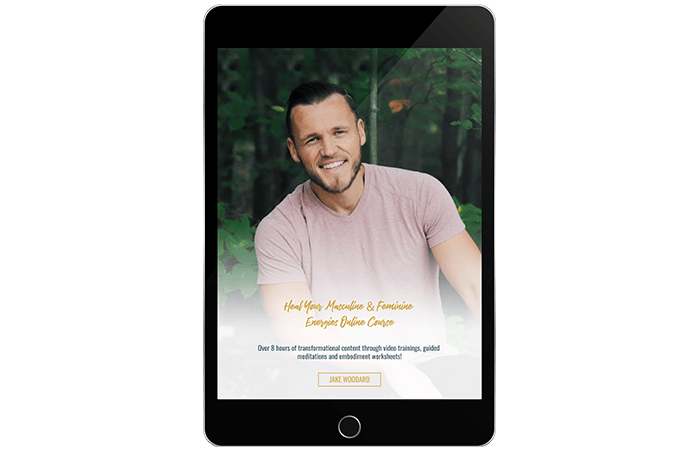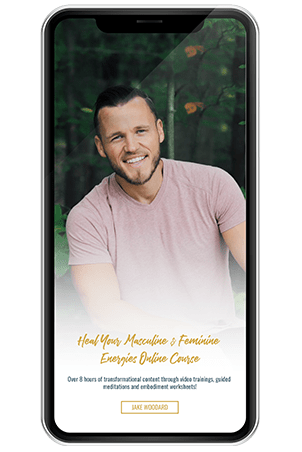 The entire program is based online so you can participate from home or work.
Learn at your own pace.
You have lifetime access to the materials so you can grow at your own pace. So if you're working a full-time job, several part-time jobs, getting married, having a baby, traveling around the world, or dealing with any big life events during program, don't worry about falling behind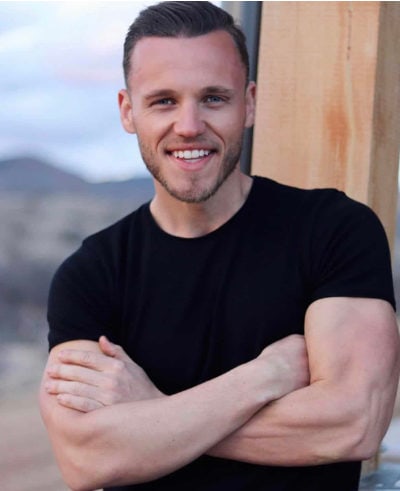 Who teaches this course?
Jake Woodard is a sacred energy healer, he creates a space for people to identify and release unconscious blocks so they can undergo the transformation needed to step fully into their gifts and ability to serve the betterment of our kind.

Host of the awake with Jake podcast, he's awakening us to some specific ways we can do our part in raising the vibration on this planet. By facilitating the ascension of our species through his profound teachings around the masculine and feminine energies we all embody, he's stewarding us toward a brighter, more meaningful tomorrow.
Frequently Asked Questions
Customer satisfaction is our main focus! If you are not completely satisfied with your purchase, we offer a 30 day money back guarantee. Note: All purchases that used a discount code off the original price are final sale and not eligible for a refund. You must have completed at least 50 percent of the course material before requesting the refund and within the 30 day date of purchase timeframe. Please email support@jakewoodard.com for refund request.

Yes! Because we all have both masculine and feminine energies, this course incorporates both of these energies.

No. You have lifetime access to all of the course material so you can go through it at your own pace. You can also go back and revisit any training as many times as you would like!

No, the entire course is accessible through a members area website.

This program is focused on the most important relationship you have...the one with yourself. This program will greatly impact all of your current and future relationships. The main focus is aligning the masculine and feminine energies within yourself. When you understand and embody these energies, all areas of your life are going to change as a result.

Between the video training modules and the guided meditations, the course length is approximately 8-9 hours. You will also have access to any future content that is published inside of the course. It's important to remember that you have lifetime access to the course material and can go through it as many times as you would like at your own pace!

100% NO RISK GUARANTEE!

Remember, you are never at risk! Your order today is fully protected by my 30-days money-back guarantee.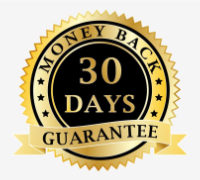 © 2020 Jake Woodard Coaching Inc. All rights reserved.